GLEN Origins
The GLEN has its roots in the organizational development theory and dialogic practices of Gisela Wendling, Ph.D.; the visual facilitation, teaming and strategy practices developed by David Sibbet and The Grove Consultants International; and the broad experience in transformational leadership and collective wisdom of a group of thinking partners who named themselves the GLEN Allies.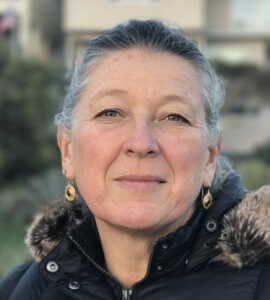 Gisela was originally inspired by her experiences in a learning community in the humanistically oriented psychology department at Sonoma State University. "I learned about self-authority, being able to identify what was important to me, and pursuing my topics through inquiry within a real community of learners. It was safe to practice and do something out of the norm. We had each others' backs. There was witnessing and coaching, and at the same time discovering the power of the collective." This led to her pursuing a Ph.D. in the school of human and organizational systems at Fielding University. Her dissertation was on cross-cultural processes; it put forward a framework for understanding transformational change. As a German immigrant, this was a personal passion. She returned to head Sonoma State's master's program in organizational development because of her interest in supporting practitioners of person/client-centered approaches. While there, knowing of the work of The Grove, she reached out to recruit David Sibbet, and a strong collegial relationship was launched.
Even though David is well-known as a pioneer in the field of visual facilitation, his foundational experience in consulting was with the Coro Center for Civic Leadership in San Francisco, one of the pioneers in experiential learning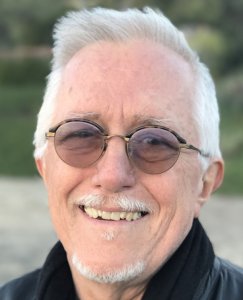 approaches to leadership development. It involved cohorts of young leaders in a series of internships and projects in government, business, labor, politics, media, and community groups. The interns experienced facilitated group learning one day a week for a full nine months. Many of The Grove's subsequent visual facilitation and process orientations were seeded in that time, and these continue to bear fruit in The Grove's cross-sector collaborative work.
Gisela's work made a lot of sense to David. He shared her interest in learning from indigenous cultures and embracing a more holistic approach to process leadership.
Gisela subsequently spent some time in Australia, further exploring her cross-cultural work with indigenous women. She returned to facilitate the California Roundtable on Water and Food Supply for Ag Innovations and again reached out to The Grove for help. This collaboration led to David inviting Gisela to join The Grove as head of global learning, to facilitate the co-creation of a global network of practitioners that would be committed to making a real difference in the field of organizational consulting and collaboration.

A mutual friend Alan Briskin, co-author of The Power of Collective Wisdom and a deeply experienced organizational consultant, saw the potential of exploring the interface between visual facilitation and dialogue that Gisela and David represented. He had worked with Gisela on a Wisdom at Work conference in Australia, and he knew David through the San Francisco Bay Area Thought Leader Gatherings sponsored by Heartland Center. Through his extensive work in health care systems, Alan had prior experience creating a Relationship-Centered Care Network.
Gisela and David invited Alan and another colleague, Amy Lenzo, principal at WeDialogue, as well as Aftab Omer, a social psychologist and president of Meridian University, to join in their conversations. Rob Eskridge and Bill Bancroft, two long-time Grove senior consultants, soon joined them. Rob trained at P&G and is an expert in marketing for mid-market companies; he reinvented strategic planning in the 1980s using Arthur M. Young's Theory of Process. Bill leads strategic visioning processes, has a passion for leadership and neuroscience, and has worked in Latin America. The Grove's co-president

Laurie Durnell also participated.
This group came to call themselves the GLEN Allies, and their interaction has been rich. Their initial stream of contact grew into in a strong river of interest over a year's worth of gatherings. They were a "beating heart" for the purpose of evolving the field of collaborative practice.
Now new members are joining this group as leaders of Exchanges and Collaborations. Teresa Ruelas, a senior OD consultant who worked in Silicon Valley but returned to her native Philippines, is now helping organize a Community Alternative Food System based on organic gardening. The GLEN is supporting her project. Ronita Johnson, an artist activist who created a one-woman play called FOREGIVEable: Race Rage, and Religion (based on a book by the title), led a dialogue on the subject in the fall of 2017. Mary Gelinas, a long-time colleague of Gisela and David (starting when she was a Senior Consultant at Interaction Associates and more recently as co-leader of Gelinas & James and co-director of the Cascadia Leadership Academy) hosted an Exchange series on the Neuropsychology of Collaboration in the spring of 2018. Rachel Smith, co-editor of the forthcoming Visual Facilitation Field Guide, used The GLEN as a learning platform for the several dozen authors contributing to the guide. The GLEN is now alive and growing, discovering the value of a committed learning community that experiences each other over time.
In reflecting on The GLEN's beginnings, Gisela says, "We found that we were hungry to come together to learn and collaborate, especially in these times. So many of our most pressing issues cross boundaries, disciplines and regions. It's important to rekindle respect and provide ways for people to contribute to doing something lasting in our field."
David adds, "The Grove's motto for years has been, 'We guide you, we teach you, we give you tools'—a saying that expresses our commitment to leading and building capacity in our field. We have long imagined having a membership that could engage in learning on the edge. Gisela and the Allies' joining The Grove to create the foundations for The GLEN have finally made this possible."
The GLEN is growing and adding additional thought leaders and members. We are excited about where this may all lead, and we invite you to join us in this work.